Miami AC Services - Residential AC Service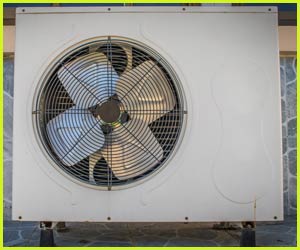 Imagine returning back home post a day of strenuous working and all that you want to have is the comfort of your bed and your air conditioner setting the temperature right in the room. But what if the dream is shattered with the air conditioner breaking down, how frustrating will the ordeal be! If faced with such a nasty situation where the air conditioning unit in your home starts to throw tantrums, then call upon Miami AC Services in the very first instance and get a speedy resolution to all your air conditioning woes.
We understand that in the peak season, air conditioners are like firing guns in Miami, FL area, and given the high frequency usage, there is always the chance of them breaking down and having malfunctioning operations. However there are also home owners who pay no heed to the plight of the air conditioning units, and these casual people are those who face the most chances of air conditioning malfunctioning emergencies.
Why you should NEVER overlook your AC?
Most home owners think of having an air conditioner as a onetime investment, and hence expect no additional effort or cost to be put into these post initial installation. But this like with other appliances and machines, is seldom the case as air conditioners also have their share of wear and tear and breakdowns. Do not fret if maintenance issues have started to crop up in the air conditioners at your place as well, as rather than mugging up instruction manuals or going through DIY tutorials on the web, you will be in better hands calling upon an expert such as us. With a 24X7 helpline – 786-549-1244 - operational, reaching us should not be a challenge for you, and we assure you to reach at your doorstep within 20 minutes from the call.
Choose us because:
We work 24/7 – Got AC trouble in the late hours of the night? Don't worry as we are there for you!
Trained professionals – Expect only the most skilled and professional air conditioning experts
Affordability – Transparency is the buzz word for us, and our bills never exceed the pre-assessments.
Relevant experience – Two decade long legacy of assisting households with their air conditioning troubles.
Quality assurance – Quality of service is something we would never compromise upon for our clients.
Identifying the best AC for your home:
While air conditioners might look like appliances which are generic to a layman, without much difference between the various makes. However, an expert would know that this is a rookie mistake and due importance needs to be given to the dimension of the room where the cooling is to be done, along with the dimensions of the fixtures wherein the air conditioner is to be installed. Our consultation services in this regards are one of the best, and not even a single client has had any qualms in the two decade long history of our operation.
Get it installed the right way
Although most homeowners would spend reasonably on purchasing the air conditioners, but would turn pound foolish in trying to take the cheap way in installing these. You might try and save a few bucks by having a sub-standard service provider carry out the AC installation for you, but you will pay heavily as the risk of losing the warranty on the appliance rises heavily. In addition to this, an improperly installed air conditioner will also have efficiency concerns, where there will be energy losses, meaning heavy utility bills for you. Choose Miami AC Services if you want to avoid any unpleasant surprises with your air conditioners.
Periodic maintenance and repairs
Another area of potential cost saving which most unaware homeowners look to explore is foregoing any investment into the maintenance of the air conditioners. While signing up for a maintenance contract upfront might seem like an overhead to most, the truth is that it can prove cost effective in the long run, when you factor in all that can go wrong with your air conditioner. We provide routine maintenance services to all our clients and hence save them any horrors at a later stage in terms of either the refrigerant leaking, or other parts of the air conditioner going faulty.
Got AC trouble? Choose the best solution provider in Miami, FL area by making a quick call on 786-549-1244.