About Miami AC Services - Miami, FL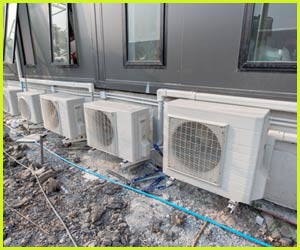 A couple of decades worth of experience and dedication to customer service has made Miami AC Services the manifestation of quality service which is both reachable and pocket friendly. Thanks to an adroit team of expert technicians and support specialist staff, we today service each and every area within Miami, FL, and that too in a timely and proactive fashion. If you have a HVAC system to be repaired or a general upkeep job for your air conditioning unit, we can render it effectively for you, without any repetitive jobs needed on it. All that you need to do to reach us is give us a call on 786-549-1244.
We have risen in the preference list for clients in being the most preferred provider of heating and cooling solutions, thanks to the years of dedication, an undeterred work ethic and reliance on skill which we have stood by.
A brief glimpse into our beginning:
At the time we initiated operations, the market was thronged with a host of AC service companies and the competition was stiff. However, we trusted our skill and the dedication to customer service, and went on to carve a niche for ourselves. So the small garage wherein we began operations by serving nearby clients has paved way to the stature and preference we enjoy today amongst our clients. We did not only reinvent our service offerings portfolio from time to time, but also backed it by an overhaul of the infrastructure and this has helped us solve complex cooling problems for our clients.
How did we get here?
The journey from the humble beginning to where we are today, did not happen overnight, but took years of perseverance and resilience. The below is how we got to be referred to as the most preferred provider of AC repair, maintenance and installation firm.
We put YOU first:

Since the time we have had charge in Miami, FL hardly has any client jostled with the unsparing heat. A round the clock operational model, which covers client distress calls even over the weekends is what we promise our customers and this is why we the most trusted provider of air conditioning services in the community.

We have the best technicians:

We understood that if we had to not hover around the 'average' marl and be the best provider of cooling services, our support team had to be composed of nothing but the best in the industry. This is the reason why you can be rest assured that any technicians who visit you from us would have gone through a stringent recruitment testing procedure, and would hence be able to provide you the best service.

We value our integrity:

Ever caught in a situation wherein you phoned a technician for a repair job, and the very first advice you get from them is to rather go for a replacement? This certainly will never happen when you have Miami AC Services assisting you. Our integrity is the most prominent driving force behind our service and we will keep no stone unturned in assisting you with full disclosure and commitment.
Got an AC repair job at hand? We assure you of a highly professional and committed service, anytime that you call upon us on our 24 hours helpline – 786-549-1244!