Miami AC Services - Commercial HVAC System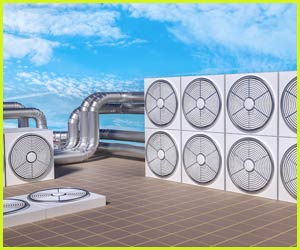 Imagine being at work on a blistering day, when the only thing you need to give you respite is your air conditioner cooling the room off. But alas! The HVAC in the building falls flat and you are left sweating under the heat wave. Such a heat wave is a common phenomenon in Miami, FL, and a lot of commercial facilities reel under such air conditioning snags from time to time. If you own a commercial facility and have to face such a situation, you would want the air conditioning to come back up as soon as possible, so that there is no impact on the productivity of the workforce.
Miami AC Services, the most prominent commercial cooling solutions specialist in Miami, FL, understands this dire need of commercial business owners and this is why our advanced cooling repair and support services are designed for the convenience of such clients. The next time when air conditioning becomes a nightmare for you in your business premises be sure to give us a call on 786-549-1244 in the first instance. What's more is that it does not have to be working hours when you contact us, as we operate a 24 hour service.
We know commercial AC systems, in and out
If HVACs were straight forward machines to install or mend, you would not need any professional expert's assistance in times when they come to a halt or develop glitches. HVACs today are in fact quite complex and not just the design but the operating model is so knowledge intensive, that a rookie would do more harm than good, when trying to maintain these in perfect working order. Our commercial cooling solutions experts are some of the stalwart servicemen in the industry today and the in-depth knowledge they possess makes them a force to reckon with in HVAC maintenance and repair.
Our technicians can:
Repairs: You may be prompt with your maintenance procedures, but commercial cooling systems can still hit a roadblock in operations at times. This is when our helpline number –786-549-1244 should come in handy to you, in getting your HVAC the best in repair services it needs to get back on track.
Find the perfect HVAC: Making the purchase of a HVAC unit without a thorough research and advice from an expert is a recipe for disaster to come. This is where our HVAC and commercial cooling solutions consulting will bring the much needed foresight to you, when you are making this big capital investment for your business.
Installation: The very fact that these systems are big and complex means that a certain degree of expertise in handling them is what is required. Our experts can not only assist you in a smooth installation, but can also make sure that service and maintenance of the unit is not a hassle going forward.
Maintenance: If you want your commercial cooling unit to have its due years of life and not break down without notice, then having a maintenance service wrapper around it is crucial. This is where our HVAC maintenance packages can do you a world of good.
Being there for you, 24/7
Round the clock is the new operating model with which every business today needs to work, in the age of globalization. When you have a workforce supporting various time zones, your office facility is under utilization round the clock and this is why you cannot just afford to leave air conditioning troubles for later on. Thus if you happen to face such issues in the wee hours of night, then be assured that a commercial cooling solutions expert from Miami AC Services will reach you in no time, to alleviate your worries.
Make the choice of partnering with us because we're the most trust worthy cooling solutions provider in Miami, FL today, by simply calling us on 786-549-1244!