Services Miami AC Services - Miami, FL
The mild winters and the sunny weather which is the norm in Miami, FL are easy to live by. However it is the transition periods between these major seasons, which bring in spells of torrid heat or frigid periods, which is when air conditioning comes on to be the primary support system which the residents can rely upon.
Why do you need our services?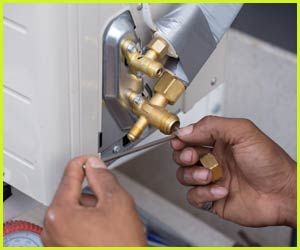 A machine is a tangible, inanimate conglomerate of small equipment coming together, and as such, its useful life is finite. Your HVAC falls in the same bracket and while the initiation of use may be associated with seamless operations, the later years of life are characterized with unwanted break-downs and hiccups. What this might leave you with is a blistering house or facility, where the air conditioning isn't operating and hence causes you a lot of discomfort. However, this does not have to be your fate when the region's most preferred air conditioning expert is by your side-Miami AC Services. We operate a 24X7 helpline for the convenience of our clients and can get to you and repair your air conditioning within not time – whenever you want to give us a call on 786-549-1244.
We cater to:
Residential sector:
You might reside in a mansion or a hush bush, suave condo, but air conditioning is a unit which will undoubtedly be installed in any kind of residential facility you have. Whenever this air conditioning throws tantrums at you, be sure that we are there at your disposal, just a call away.
Commercial sector:
HVAC systems are an integral part of office and other commercial complexes as well and are in no remote sight easy to maintain or repair. This is why, any random technician in Miami, FL would not do you any good, and you will be in safe hands when you choose Miami AC Services to come in and assist you. We can even take up maintenance or repair jobs in off working hours at your office, so that your business as usual does not get affected.
Call 786-549-1244 today and experience the gamut of air conditioning services from us!
Imagine spending a fortune on the newest rage in the air conditioning market, and bringing it home , looking forward to dawn on the DIY freak hat and install it yourself. You will soon realize that such thinking is easier thought than done, as the HVACs and other air conditioning equipment today is highly typically, and it can be quite a challenge setting it all up. This is why you need professionals to assist you with such a task. Click to read more...
While annual maintenance jobs and tune up sessions are a good way to ensure smooth operations of air conditioners, they are a machine nonetheless, and when a particular well functioning air conditioner would suddenly fall apart is something no one would know. This can bring in a great deal of discomfort to you, as it might put you at the mercy of the horrid heat spells in Miami, FL area. Thus, if caught in such a situation, you need help fast and who else to trust for a quick service delivery in this regard than Miami AC Services. Click to read more...
Imagine yourself to be an air conditioner, which enjoys having a nice work life balance – being used for a short interval of time, and resting for most of the rest of its useful life. If there is one place you would certainly not want to be, it certainly is Miami, FL area. This is because the unsparing summer heat prevalent here will lead you to be used almost all the time and hence the wish for a nice work life balance will go for a toss. Let's change the perspective now to the operator of a facility where such an AC is installed. You would constantly need to get your air conditioner serviced and checked, so as to keep it in a good shape. Click to read more...
So now that you are at home, you think you can breathe easy, in fresh air at home? Think again, as most people are oblivious to the fact that they are much worse than passive smokers, while they inhale the air in homes.Miami, FL has seen a lot of depreciation in the overall air quality and the even the air in homes has seen a lot of decline in quality. This has been having dire impact on the overall health of the dwellers in the region, and hence is an issue which needs to be looked into urgently. Thus as a house owner, it becomes your duty to pay heed to the health condition in your home and take necessary steps to bring about a safe living environment. Click to read more...
Imagine being at work on a blistering day, when the only thing you need to give you respite is your air conditioner cooling the room off. But alas! The HVAC in the building falls flat and you are left sweating under the heat wave. Such a heat wave is a common phenomenon in Miami, FL, and a lot of commercial facilities reel under such air conditioning snags from time to time. If you own a commercial facility and have to face such a situation, you would want the air conditioning to come back up as soon as possible, so that there is no impact on the productivity of the workforce. Click to read more...
A hot summer afternoon, which is in no way rare in Miami, FL is a time when one wants to just hit the couch with a cold drink and the air conditioner controlling the temperature and dipping it to comfortable numbers. But imagine if this pretty picture is suddenly brought to a halt when your air conditioner gives in without intimation! Nerve wracking, isn't it? You can always call in a professional AC repair service provider to come in and rescue you. But what if such a break-down happens in the middle of the night? Do you know of a provider who will turn up at such odd hours? Or do you think you can wait till morning to report? Well you do not need to delay action on your AC repair as there is such an emergency AC service provider, which can be at your service in almost 30 minutes – all you need to do is simply make a call on 786-549-1244. Click to read more...
Imagine returning back home post a day of strenuous working and all that you want to have is the comfort of your bed and your air conditioner setting the temperature right in the room. But what if the dream is shattered with the air conditioner breaking down, how frustrating will the ordeal be! If faced with such a nasty situation where the air conditioning unit in your home starts to throw tantrums, then call upon Miami AC Services in the very first instance and get a speedy resolution to all your air conditioning woes. Click to read more...